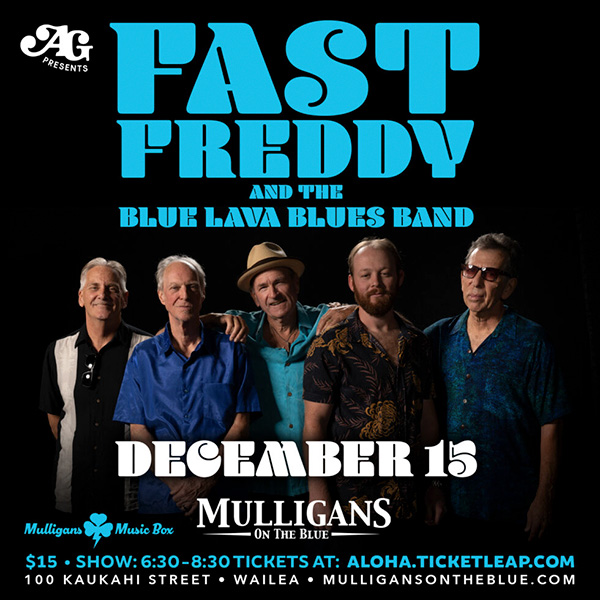 Fast Freddy & the Lava Blue Blues Band
Born in San Francisco, Fast Freddy started playing drums at the age of 16.
At that time he lived near Fillmore West and began to meet several well-known
blues greats like Albert King, Luther Tucker and Willie Dixon. They would have a
big impact on Freddy's life and career as a blues musician and songwriter.
Willie Dixon inspired Fast Freddy to pursue his dream of becoming a blues songwriter.
Tickets are $15 in advance and $20 at the door.
The show is from 6:30pm to 8:30pm.
Reservations are recommended.
After purchasing your tickets here at Aloha.Ticketleap.com
it is recommended you reserve a table below.